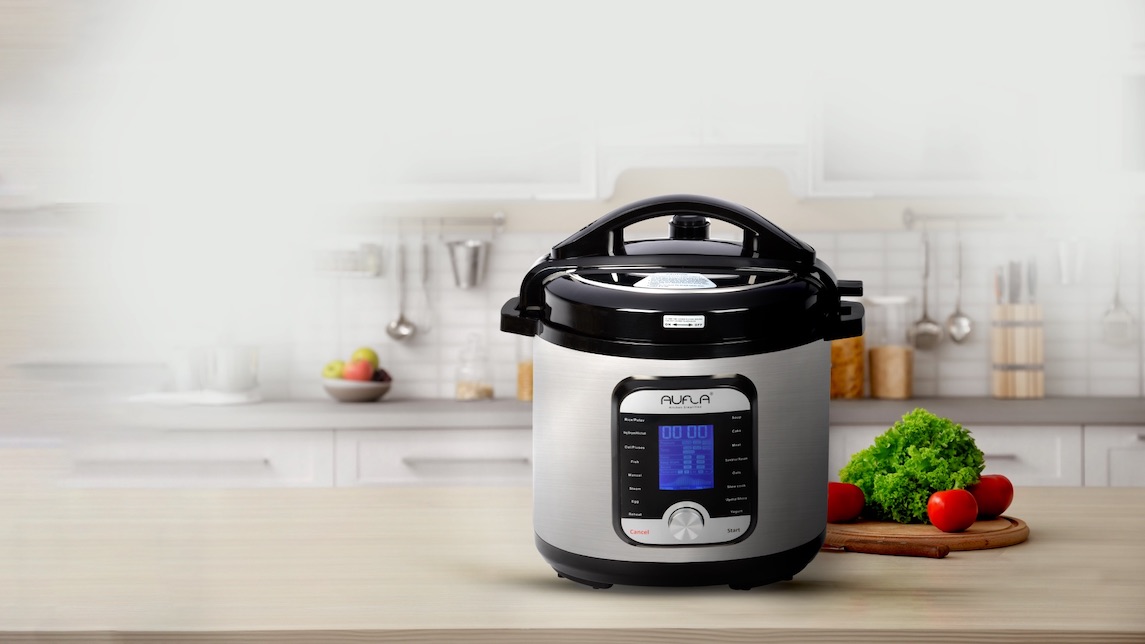 A
ufla Electric Cooker, touted to be the only manufacturer in India, recently won the 2020 Global Leap Award for Best Energy Performance Category funded by UK Aid and supported by Next Program. The competition identified 13 best-in-class, affordable, energy-efficient electric pressure cookers that are appropriate for use in underserved markets, including weak-grid areas where grid connections are intermittent and of inconsistent quality, as well as areas where energy comes from small-scale solar systems or mini-grids. Yash Santosh Parmar, the brain behind the innovation subsequently received a grant of $50,000 from UK Aid.
In keeping with the essence of the Make in India initiative that focuses on creation, advanced manufacturing, raw materials and technologies to produce products within the country that have no adverse environmental consequences, the electric cooker promises electricity consumption of just 0.01 unit a day for three hours of cooking.
The outer body of the cooker is 0.6mm in thickness, something not available in the market at present. The pressure cooker, at present, offers a maximum of 0.4 mm thickness. This particular cooker also has a SS Triply Base Inner Pot, with a double pressure switch control. "One can make various Indian food items according to Indian taste. The wires used inside the cooker are fireproof," said Yash, who claims that in the past two years, there "has not been a single faulty piece returned or a complaint from any customer". The product's variants are available in the price range of Rs 4,000-Rs 6,000 on its website.