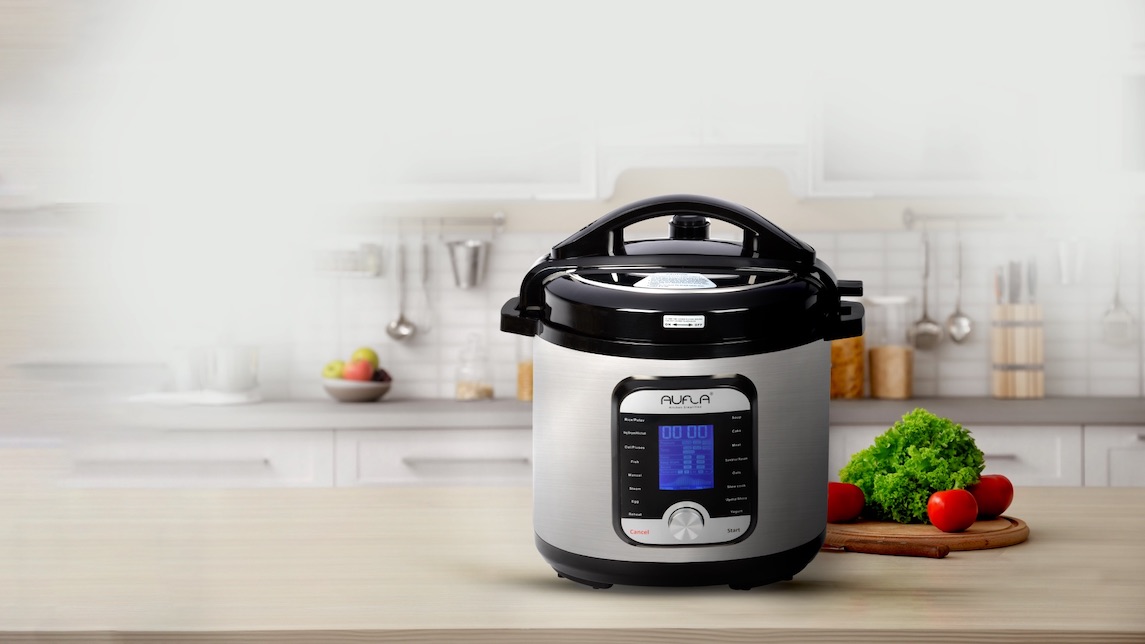 A
ufla is a brand of kitchen appliances, it is a multi-selling online brand of India which was started in the year 2019 and is located in Pune, Maharashtra. The motive behind starting this company was to make cooking easier and more accessible for everyone. They have variety of products like Smart Electric Cookers, Fry Pans, Sheesham/Rosewood Spoon Set, Wok Pan/Kadhai and others.
Aufla Smart cooker, a new product from them, was recently unveiled and the face who innovated the idea of manufacturing this smart electric cooker in India is of Mr. Yash Parmar who is a young entrepreneur and always believes in tech innovations. Mr. Yash Parmar, a young entrepreneur who believes in technological advancements, has introduced this smart electric cooker in India. Mr. Parmar travelled to China to learn more about the product prototype of the electric cooker and develop the prototype according to Indian Cuisine and taste in India itself. The prototype was evaluated for a year to ensure it was perfect before they began mass production.
Aufla is the first brand to produce smart electric cookers that are "Made in India", and they were also encouraged to participate in the Global Leap Awards conducted by CLASP and Next Program & Supported by UK Aid. This hard work and big step taken by Mr. Yash Parmar for researching and learning about the electric cooker has now earned him a big leap in his career. The Indian manufactured Aufla Smart Cooker has earned the award 'Best Energy Performance Electric Cooker all over the world' as it was evaluated by the experts there and it was found out that the electric cooker only spends 7-8 rupees of electricity when used for 3 hours continuously.
The 9-in-1 multi-function of the electric cooker makes it easier for professionals and amateurs to use it without any hassle. The price of each product is kept to a minimal level by the brand, so that everyone could afford to buy it & take advantage of technology. So finally, in a convenient manner, one may experience the aroma of freshly prepared food and taste the authenticity of numerous cuisines in a much faster way!
The outer body of the cooker is 0.6mm in thickness, something not available in the market at present. The pressure cooker, at present, offers a maximum of 0.4 mm thickness. This particular cooker also has a SS Triply Base Inner Pot, with a double pressure switch control. "One can make various Indian food items according to Indian taste. The wires used inside the cooker are fireproof," said Yash, who claims that in the past two years, there "has not been a single faulty piece returned or a complaint from any customer". The product's variants are available in the price range of Rs 4,000-Rs 6,000 on its website.